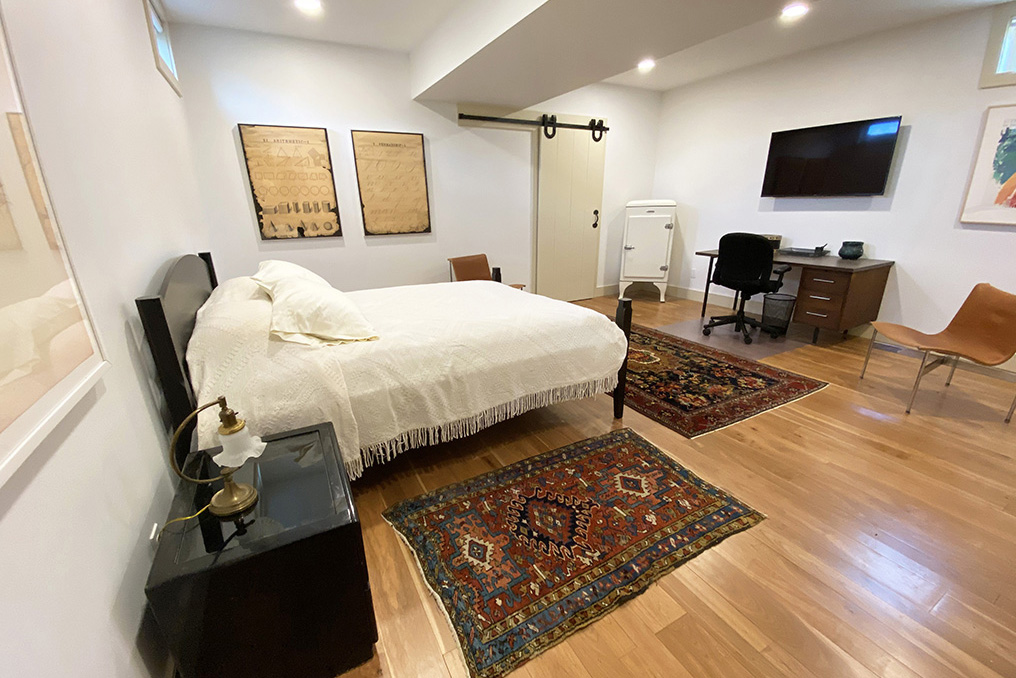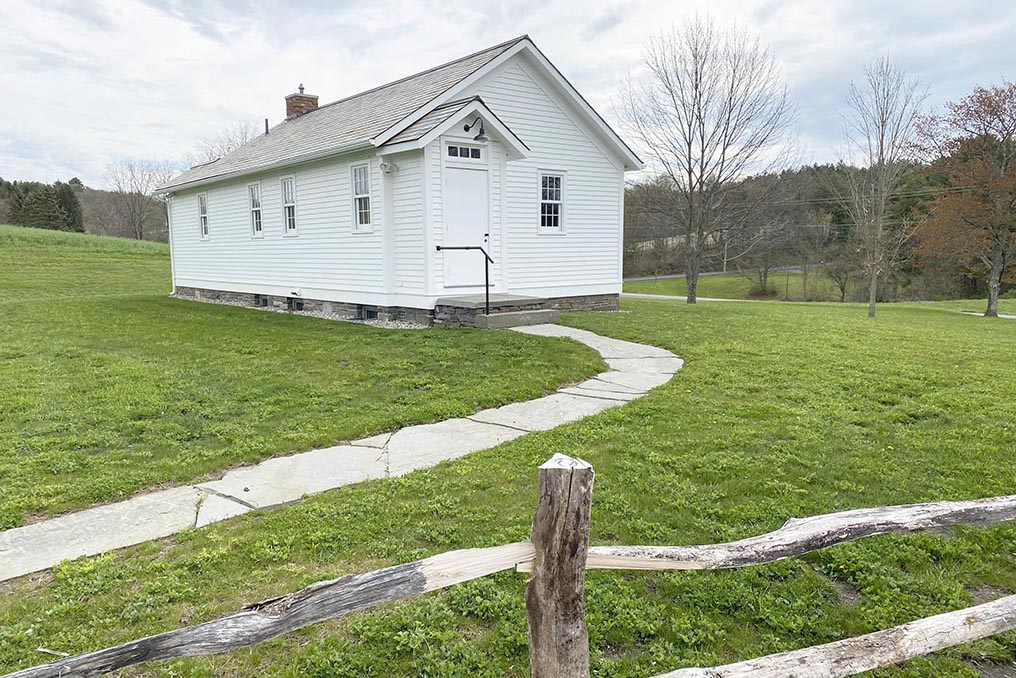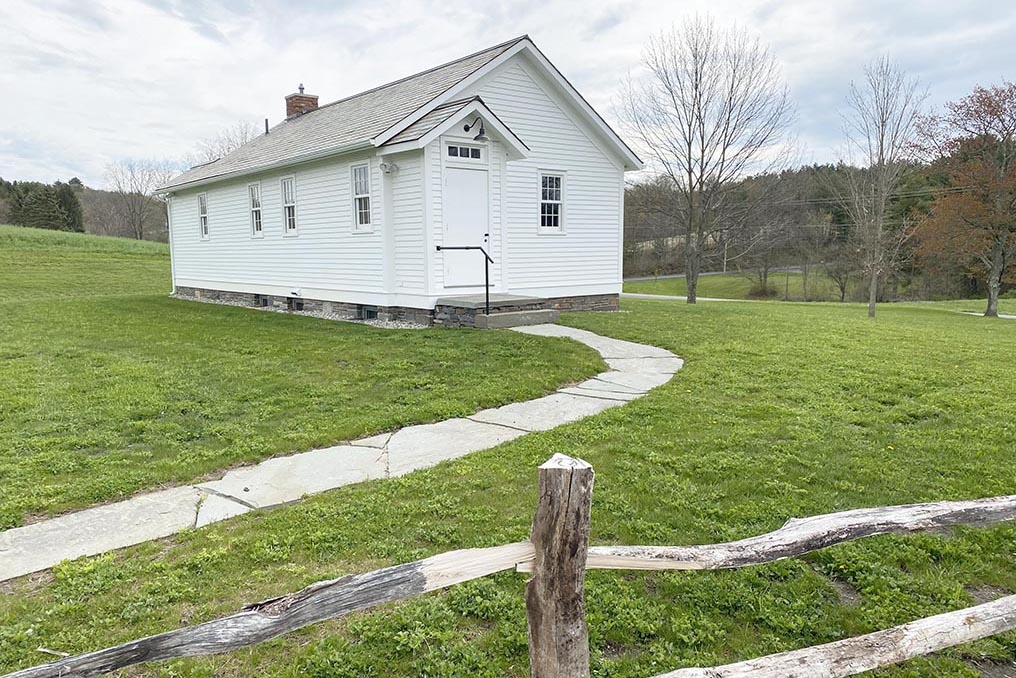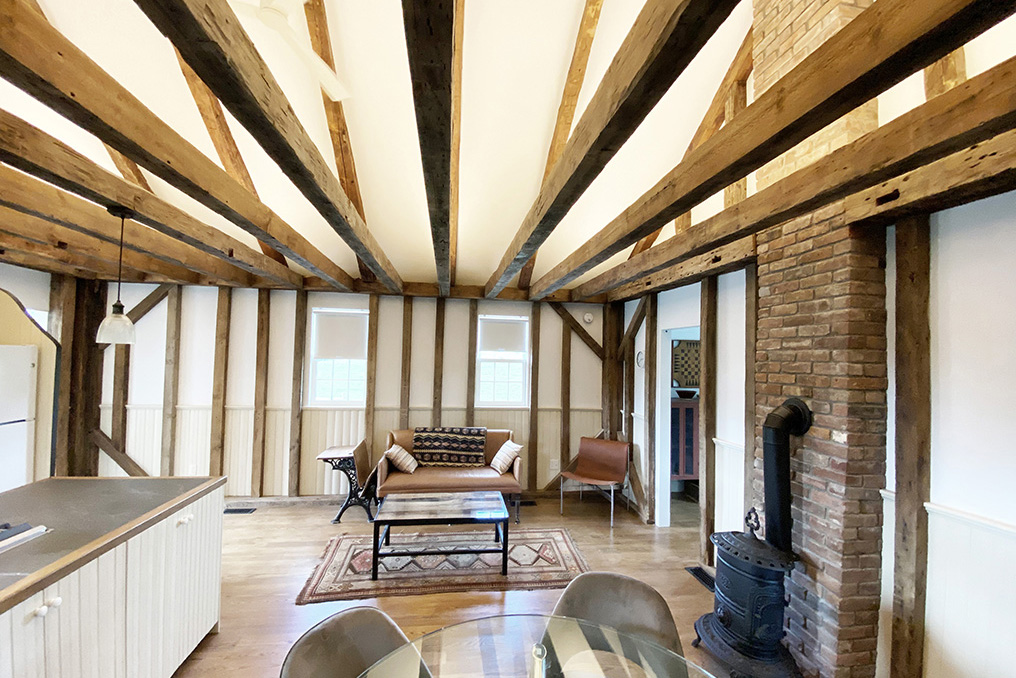 Converted 1800s School House Rental
2 guests . 1 bedroom . 1 bed . 2 baths
The Buskirk School House is a unique early 1800s school house converted into a charming, small dwelling located in the upper Hudson Valley in the rural township of Hoosick, Rensselaer County, NY.
The School House, which has one large Bedroom, includes an open Kitchen, Dining Room and Living Room as well as a Den and two Bathrooms. It is fully furnished with a delightful mix of modern and antique items. Learn more about the house on the Description page.
Surrounded by farm fields and woods, the School House is an ideal spot for the enjoyment of nature. Deer and wild turkeys are frequently sighted in the landscape. Hiking, snow shoeing and cross country skiing are welcome activities. Wandering the picturesque country roads leading to and from the School House is a favorite pastime by visitors as well as residents. The beauty of the fall foliage cannot be extolled enough. One walking path leads to the astonishingly large white oak tree and a wetland pond created by an immense beaver dam.
The Buskirk School House located in Buskirk, NY. The region offers a unique combination of country, culture, and leisure activities. While private and rural, the house is situated within easy driving distance of the Capital District and Saratoga Springs, NY; Williamstown, MA; and Bennington, VT.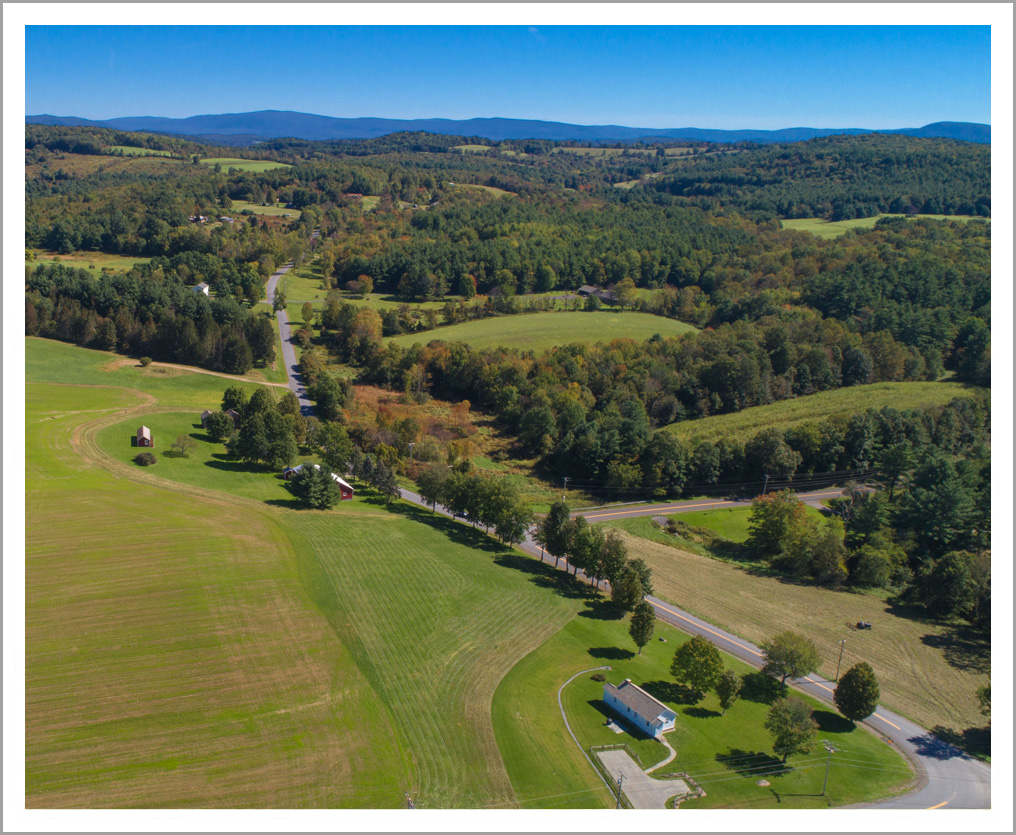 The agricultural landscape in Hoosick has changed little since memorialized in the paintings of renowned folk artist Grandma Moses. This photo is one of many stunning views of the School House (lower right corner) and surrounding acreage.
"The School House is an idyllic getaway for people who want to be in a very quiet area surrounded by lovely farmhouse vistas. The house is full of history and Constance has done a magnificent job in not only preserving the history of the building but also transforming it into a beautiful home." — Ryan, January 2021
Book a Reservation / Contact the Owner
For booking assistance or questions, call Constance Kheel at 917-533-4141 or send a message.